This weekend we hosted The Ozone Global Demo Event for their UK Stop.
The ozone team, headed up by Iain Hannay, Ryan Coote and Tom Beaton flew in with every model, for every type of rider, in every size, including newly released R1 v2 foil kites, fresh from their prototype sign off just 1 week earlier.
With everything set up and ready to ride this was an opportunity to come down and check out the range, learn more about the kit and take kites for a sample ride if the wind allowed.

The forecast wasn't showing much, but eager and positive as ever there was soon a buzz at the beach as riders from all over the country soon started arriving to check the gear, meet the team and catch up with old friends whilst hanging on the beach.
Excited by the full range and new models laid out across the beach there was all sorts of kite talk and kit tinkering going on as the growing crowd basked in the sunshine, discussing dream quivers and kite adventures.

Badminton, frisbee and paddlebarding soon became the order of the day, before Ryan ran a very informative and casually delivered talk on kite waveriding. Covering subjects such as location choosing, kit selection and methods of handling small and big surf. He oozed passion and ensured everyone learnt something and left eager to get out there.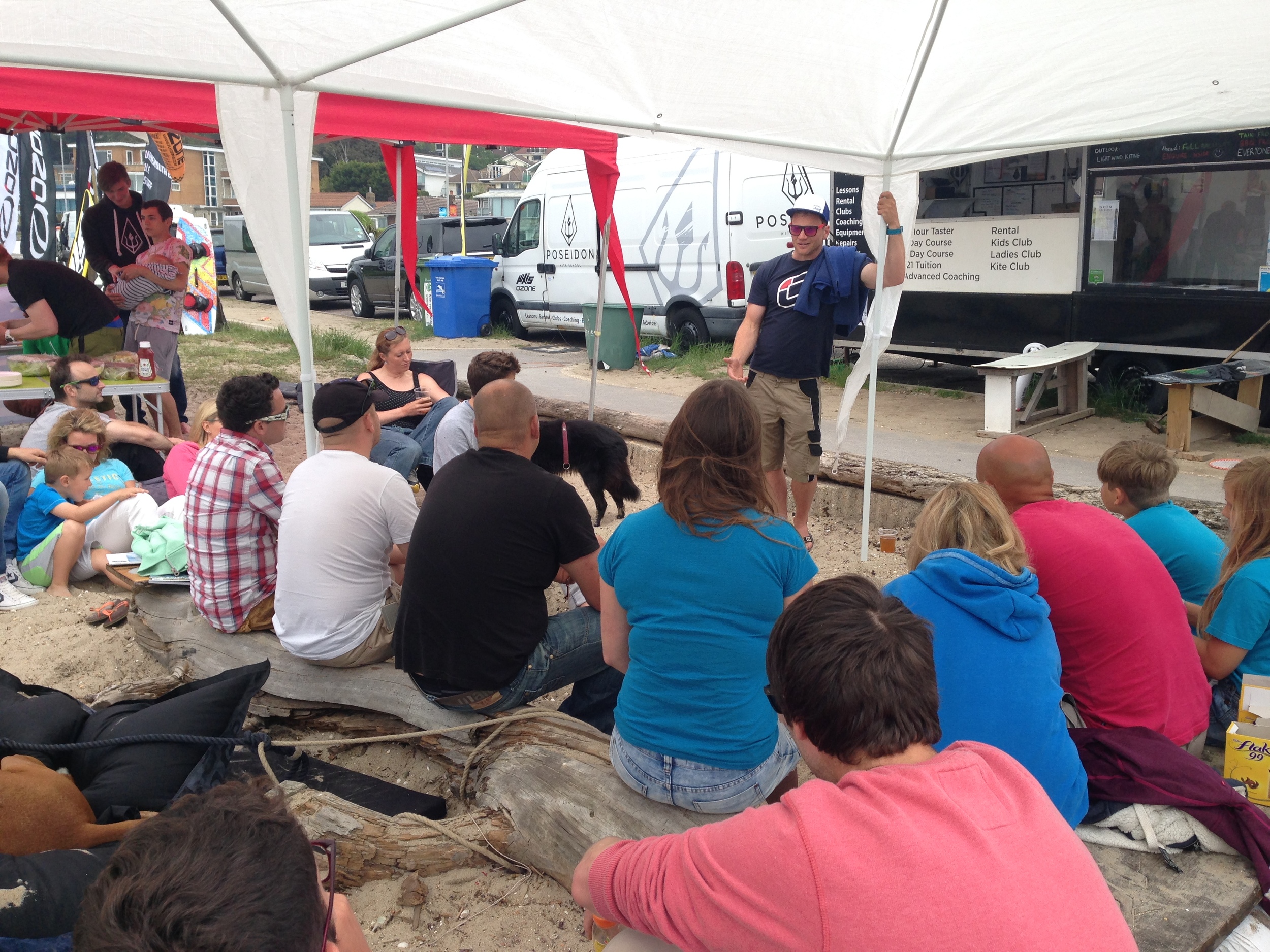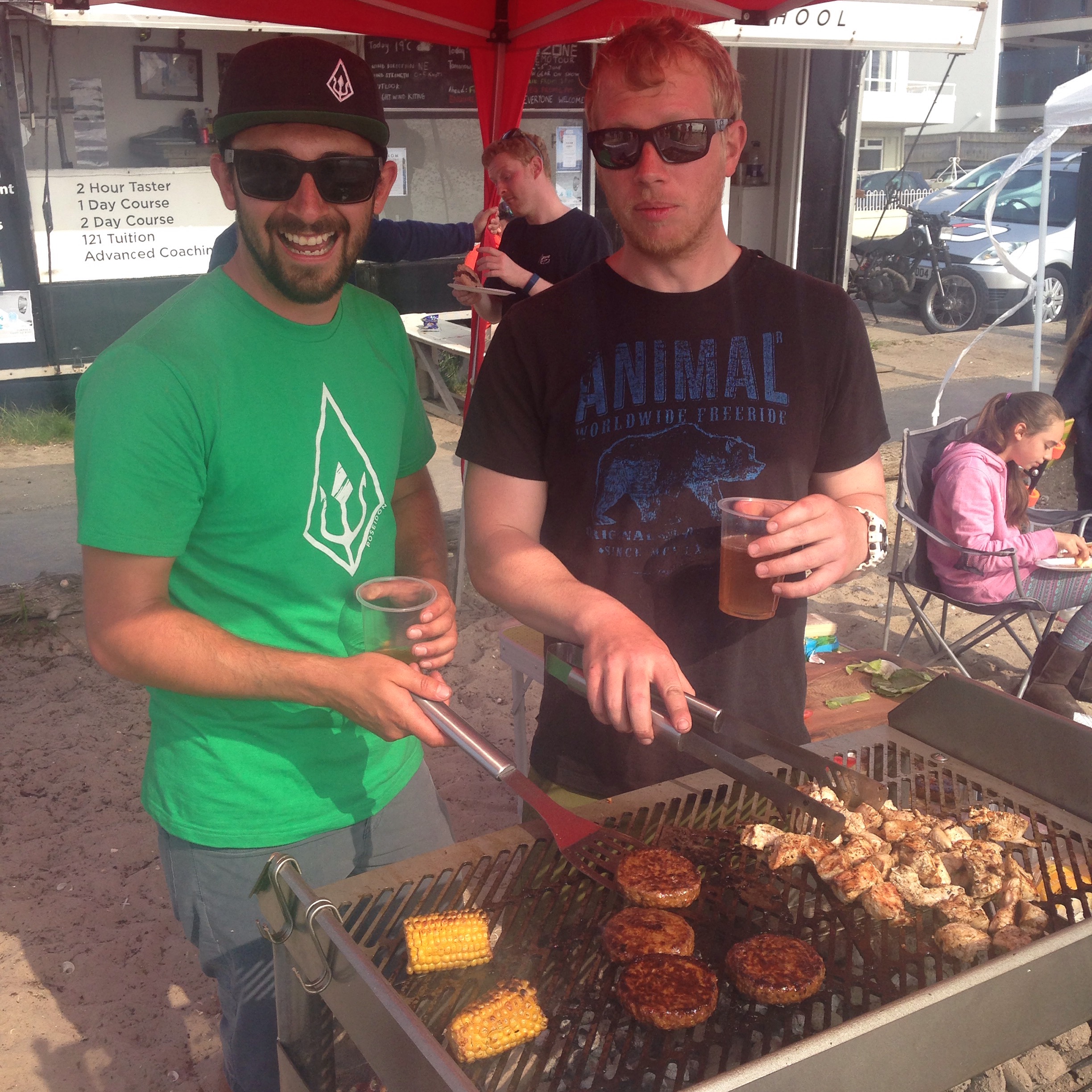 And sure enough, just as he finished and our new man - Todd was serving up BBQ food, the flags started lifting, the dormant kite started sliding and before long the sky was full of Ozone colours as young and old riders took to the beach buzzing on the range.
Not quite enough to ride, but plenty enough the fly, the new Uno, Enduro, Chrono and R1 kites were particular favourites as the kiters took it in turns sliding across the beach.


Settling back to the deck chairs afterwards, the Ozone BBQ and Brew shack beer soon led the crew to want more and a movement to Le Bataue in ashley cross soon kept things entertaining until the early hours.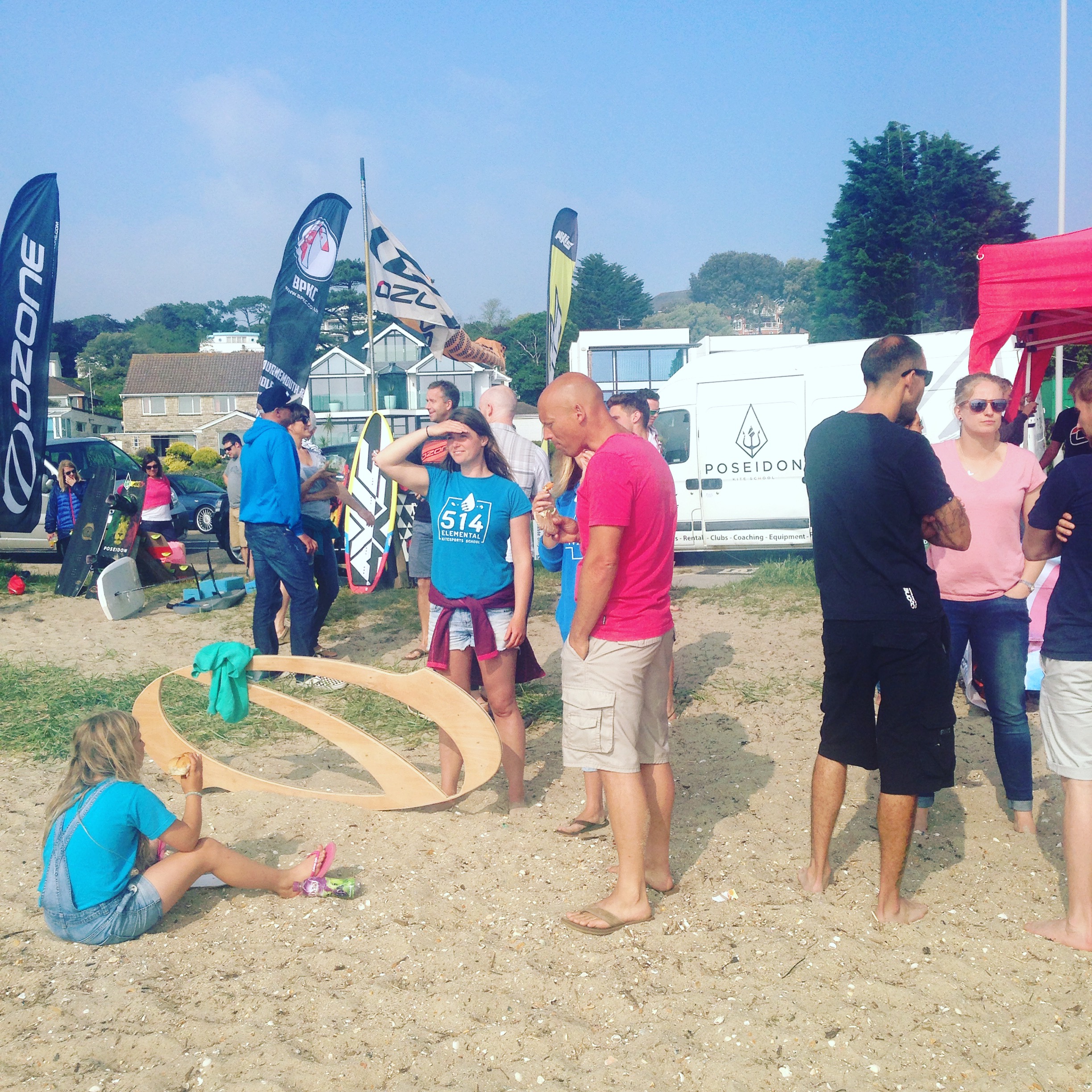 Sunday brought with it much the same happy vibes at the beach, getting warm quickly as the sun shone through, the sea breeze kicked in and by midday riders were jumping on the Zephyr, the chrono and R1, riping across the water with smiles stretched from ear to ear.
It didn't last long, but it plenty to finish up a great weekend.
Thanks to everyone who made it down from so far.
We're already looking forward to the next event.